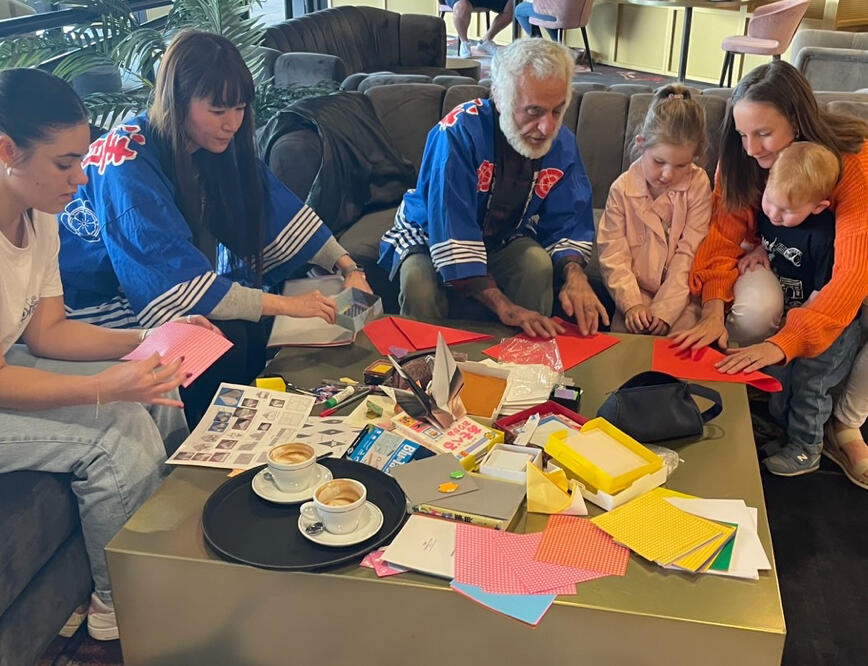 ---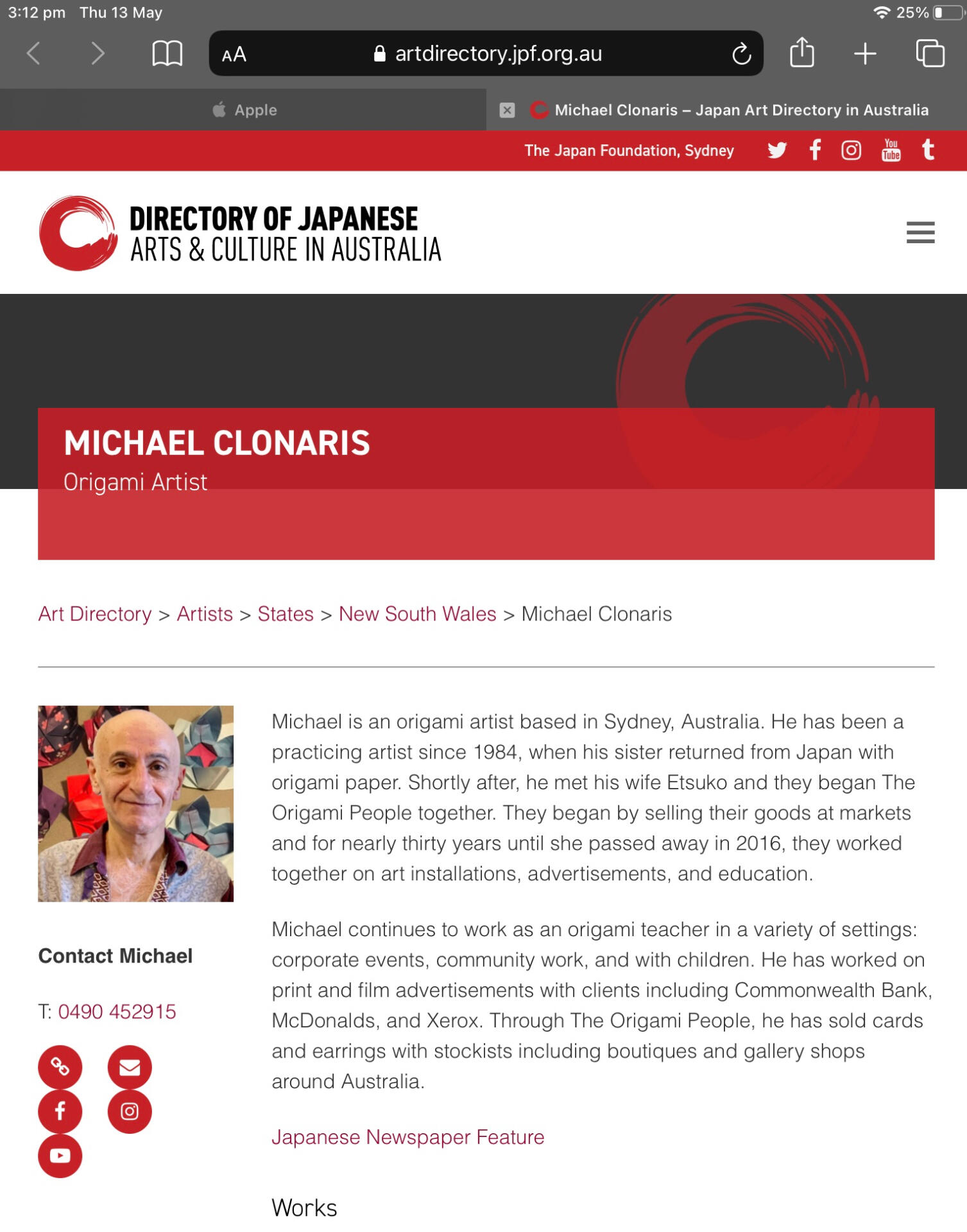 Link to Japan Foundation's Australian Artists directory for Japanese culture and crafts.
---
Welcome to The Origami People! Since 1986Origami has the power to transform a whole society. I believe that the manual craftiness of the Japanese is awakened at an early age by the widespread use of Origami during childhood.The relaxing qualities of Origami have also imparted an active meditational tool to the society.
I am experienced with special events, public relations and have been commissioned for many jobs including workshops at Lake Macquarie City Art Gallery;The Art Gallery of NSW, Enmore TAFE .Have worked in Collaboration to make media for Comm.Bank,MacDonalds,NSW Government,The Australian and the Sydney Morning Herald,Channel 7,SBS(In The Neighborhood)Channel 10(Ridgey Didge).We (Etsuko and Michael)have taught Origami at the Sydney Town Hall and Queen Victoria buildings as part of Japan Week.We have taught at the Japan Foundation,Sydney. We have exhibited at the Sydney Opera House foyer as part of the Australian Ballet.I have also done origami insects for the New Zealand Post Television Commercial.We have made traditional frogs for a NSW Gov. clean water promotion.Etsuko's hands were featured.I have done MacDonalds animation commercial with dog gorilla and kite.
Together we developed our brand of Origami earrings,the first first Australian/Japanese cooperative of Origami buisiness,successfully selling hand made paper products to primarily NSW 's retail.
---
---
About. History of The Origami People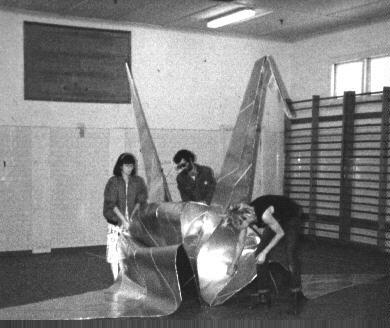 Michael Clonaris began Origami in 1985 after his sister returned from Japan and taught him 3 origami designs. He made 1000 Origami cranes that same year and shortly afterwards in 1986 met and married his dearest wife Etsuko who urged him to further pursue Origami as a profession.
In 1986, along with Simon Peart, Etsuko and his sister Debby they collaborated in making a huge 7 metre square Origami crane at the Bondi Beach Pavilion for the International year of Peace activities.In 2016 my wife sadly passed away.I would like to dedicate this site to Etsuko Nagashita Clonaris who throughout her teaching career taught Origami to young children at school and did more to promote Origami than anyone else I know.She was an inspiration to me in making theorigamipeople a worthwhile enterprise .Etsuko and Michael have appeared on television and radio, have been published in Harper's Bazaar, Vogue and Home Beautiful magazines. They have made Origami for advertising, for commercial shops, for national sale catalogues, conventions and corporate functions.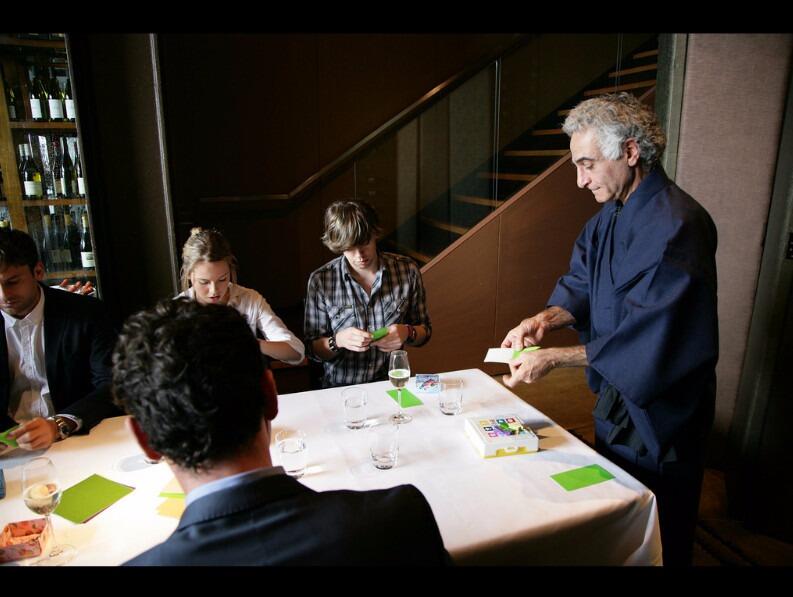 Michael has taught Origami to both children and adults at many schools, fairs and community group workshops.
Philosophy
Origami has the power to transform a whole society. Michael believes that the manual craftiness of the Japanese is awakened at an early age by the widespread use of Origami during childhood. The relaxing qualities of Origami have also imparted an active meditational tool to society.
Workshops
In conjunction with work-shop.com.au I have conducted lessons in Redfern.
Private lesson available.Origami and Children
Origami enables children to entertain and educate.Students are taught the visual language of Origami design and are encouraged to expand their skill via libraries and the internet. The lessons are graded with more difficult pieces taught once the basics have been mastered.Michael and Etsuko taught Origami at the International Grammar School ,Ultimo,Sydney during the 1990~2010 years.
Media
Michael's expertise is often sourced by Creative Directors of leading Ad Agencies producing ads for distribution across all types of media.
MacDonalds,N.Z.Post, Commonwealth Bank,
I remember my first job was with my wife doing black red and white Origami for AKAI company.John Singleton Advertising.
He has been the subject of a number of specialist television productions broadcast nationally including SBS TV's "Here Comes The Neighbourhood" and TEN's "Totally Wild". In 2009 his work was featured in a series of segments on ABC TV's New Inventors program.The Origami People's earrings and cards are sold directly to the public.
clonaris@gmail.com
0490452915
Michael met Etsuko in January 1986 in Sydney.By November of the same year we were published in Harper's Bazaar magazine Australasia Ed.This was just the beginning ,soon we would be folding inside the Sydney Opera House.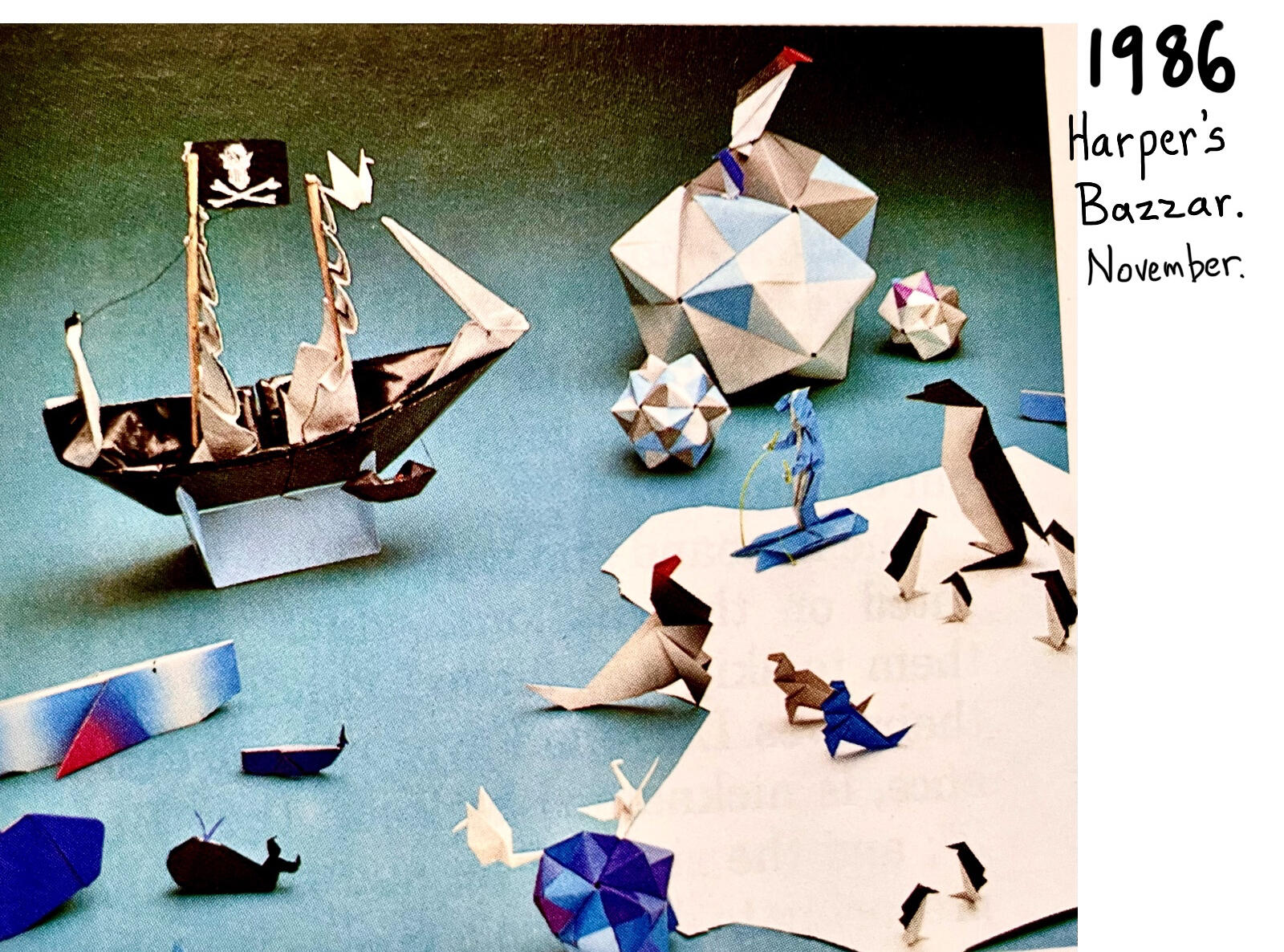 VOGUE magazine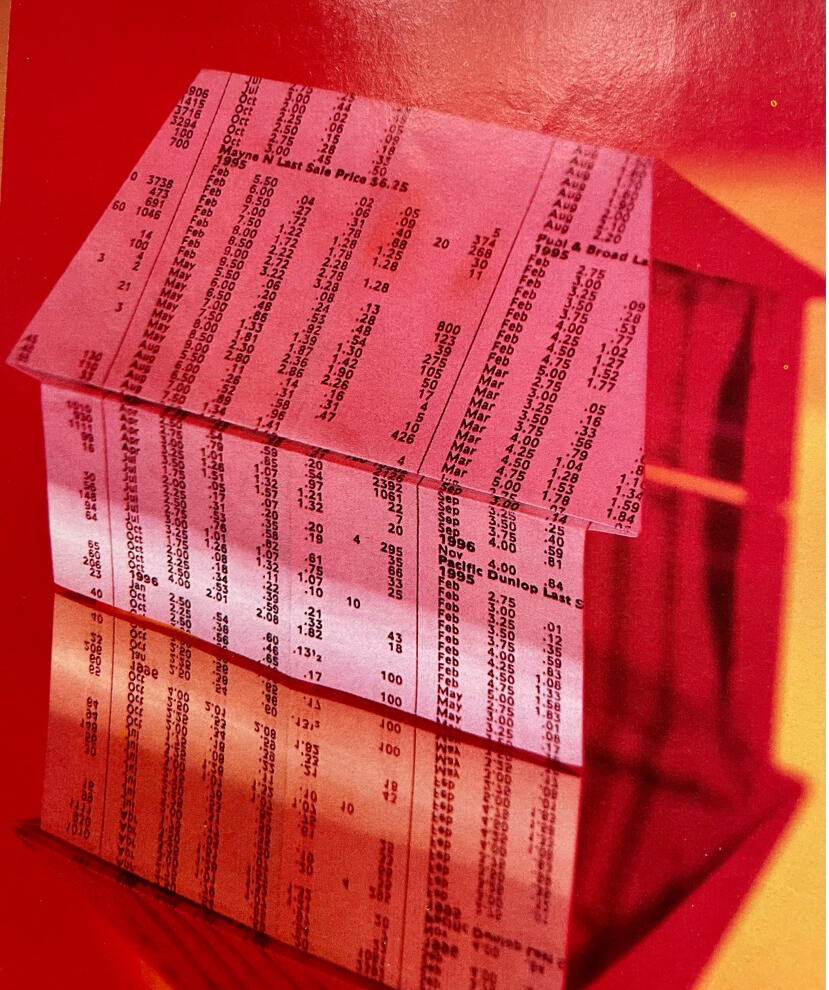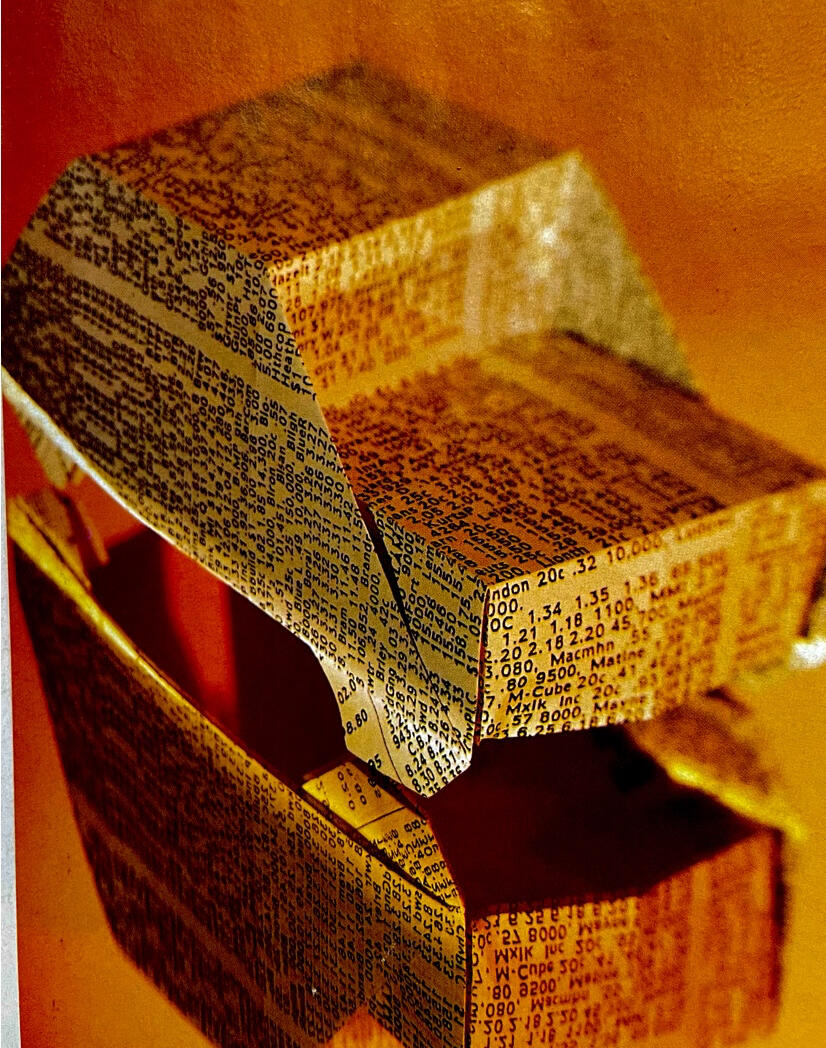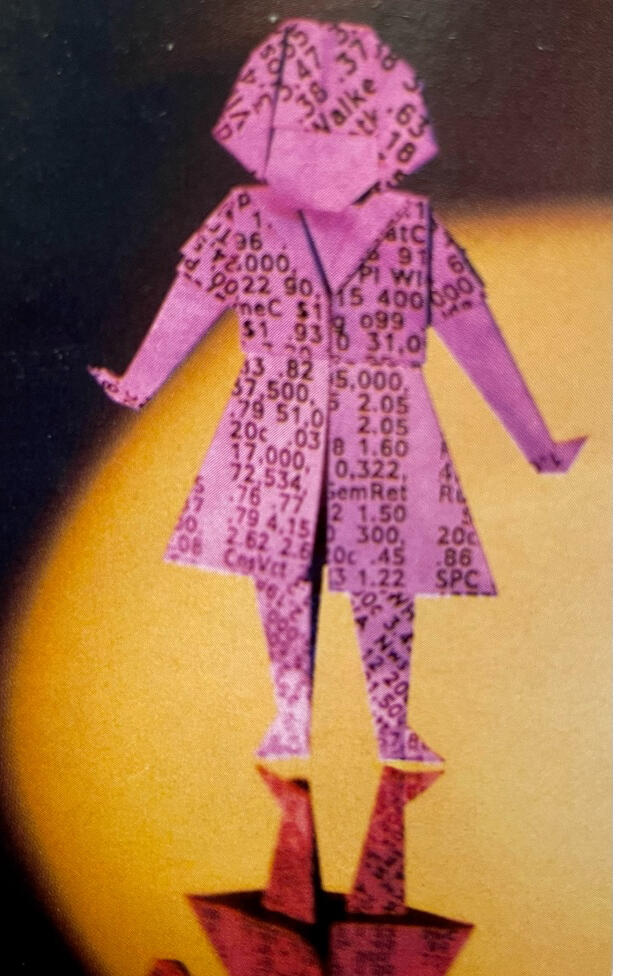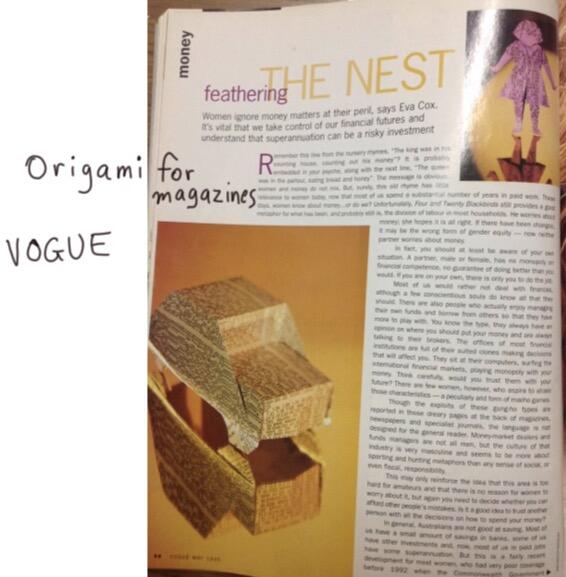 ---
Gallery
Showcasing some of our workshops, installations, commissions and merchandise.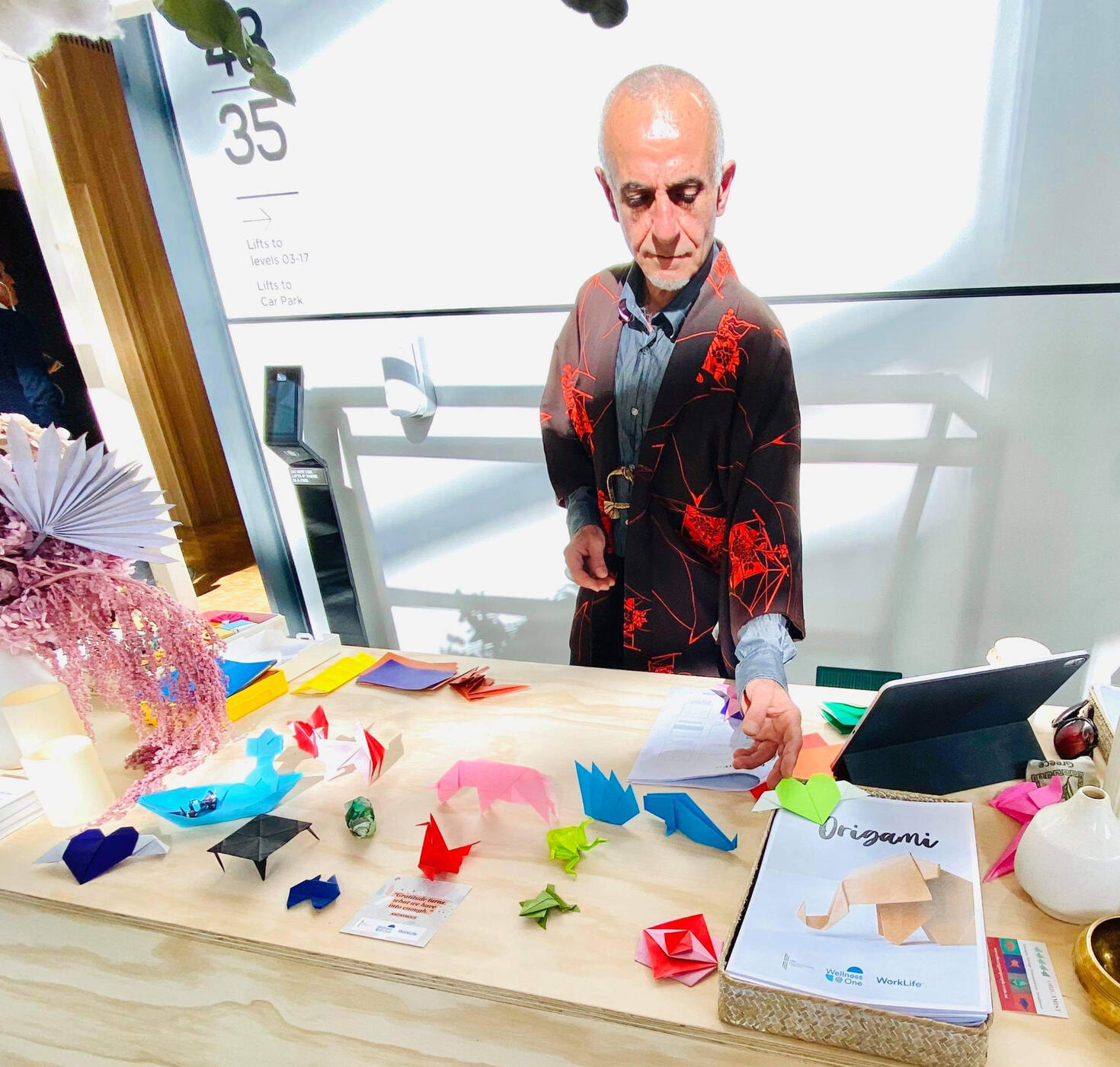 ---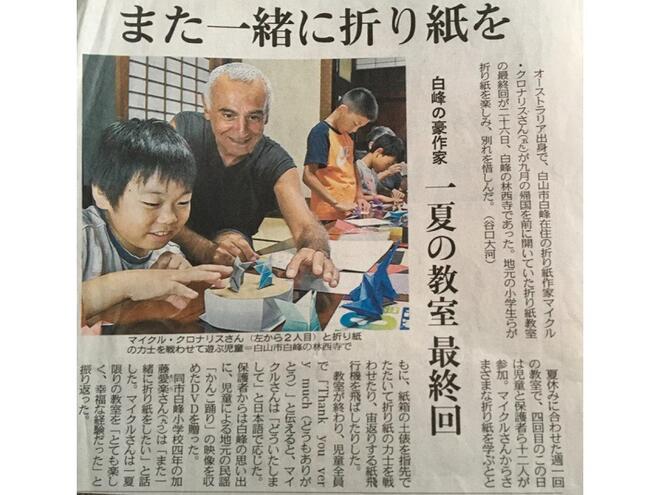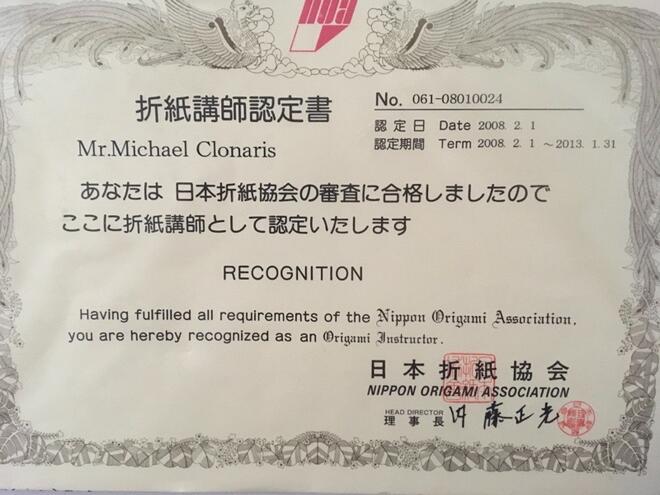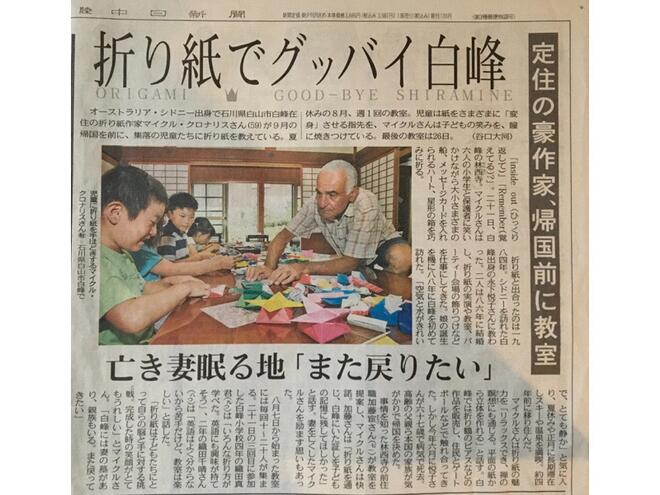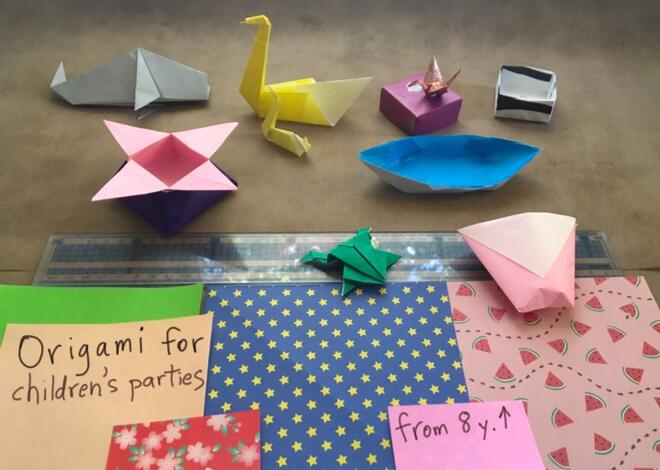 Videos
The number 1
The Tree
Butterfly
Animation of origami Australia from 2 by 1 rectangle paper.
Origami box with four points
Traditional origami box from a square piece of paper.
CRANE
Origami heart
---
wallet
piano
shirt
Samurai Helmet ,Kabuto
goldfish
Penguin
NINJA STAR
Yakko san
Chill time at the NSW ART GALLERY
Snoopy dog instructions
OWL
Rabbit
Services
The Origami People
Services:Origami tuition
Origami demonstrations
Origami workshops
Origami for school and community group activity
Origami demonstrations
Origami exhibitions
Original Origami designs
Origami for Creative Directors
Origami for advertising
Origami for retail shopfront displays
Origami for corporate marketing
Origami for corporate functions and events
Origami for social functions, family functions and hospitality eventsThe Origami People Products:Origami earrings
Origami & collage gift cards
A dozen roses
Bespoke Origami...your request.Buying from us: If you would like to purchase ;the contact section of this site has all our contact email details,payments can be made via the donation button at end of site.Make your request and Michael will answer.Customer service: We are committed to total excellence in not only our products but also in the level of service we strive to provide to you as well.

---
Contact
Please send us your details below if you have any queries about our services or products, or would just like to know anything about origami.We will get back to you as soon as possible.
for more immediate response
my mobile is 0490452915
clonaris@gmail.com
---

Thank you
Thanks for making contact with us!
We will get back to you as soon as possible.
Privacy Policy
Any and all personal information collected at this website will be kept strictly private and confidential. We collect only information that is needed, and we tell you how we use it. We use technological, legal and training means to provide the highest level of security and privacy for personal information. A more detailed explanation about how we safeguard your personal information is outlined below.Privacy of Email Addresses
The Origami People provides users the opportunity to opt-out of receiving communications from us. Our list of subscribers is available to only authorised personnel.Resale or Disclosure
The Origami People will not sell, rent or disclose to other organisations personal information collected at this website or via email communication, including subscription forms and email addresses. We seek compliance by our service providers with this Privacy Policy.Collected Browser Information
The Origami People analyses website logs to constantly improve its service. They record the pages visited and the time apparently spent browsing them. We use the log information to measure the number of users to different sections of our website and this helps us make our site more useful. They are a necessary part of visiting any website.Links
This website may from time to time contain hyperlinks to other websites published by others, please note that we have no control over their privacy practices.Cookies
The Origami People uses cookies. Cookies are pieces of information that a website or email transfers to your computer's hard disk. Cookies can make the Web more useful by storing information about your preferences on a particular site. The use of cookies is an industry standard and many major websites use them to provide useful features for their customers. Cookies in and of themselves do not personally identify users, although they do identify a user's computer. Most browsers are initially set up to accept cookies. If you'd prefer you can set yours to refuse cookies. However, you may not be able to take full advantage of a website if you do so.
---